Spring is here! Check out the Altoona Enabling Garden!!
---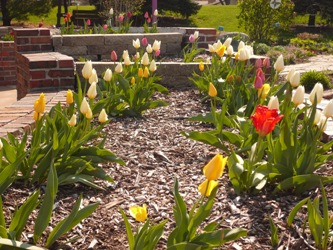 The Polk County Master Gardeners dug into building the Enabling Gardens located behind HyVee in 2002.
This work in progress features plant life, sculptures, a water feature and the George Washington Carver Learning Center where various events and classes are held. This past summer, a children's garden was added with a sand box, musical instruments, blocks and more.
The gardens serve as a learning center for the public as well as a place to enjoy numerous annuals and perennials. Adjacent to the gardens you will find a pond surrounded by a walking and biking path.